2016 ACT election: compare climate policies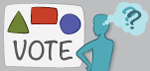 With the 2016 ACT Legislative Assembly election coming up on 15 October, the current focus of this site is a side-by-side comparison of the climate-related policies of the ACT Greens, ACT Labor and the Canberra Liberals.
Our climate and you
This is a new website to help non-scientists understand climate change, its relevance to you and what you can do about it.
We put together a comparison of climate-related policies for the 2016 federal election, still available on the federal election page.
What else is on this site?
Want some help understanding what the policies really mean? Check out our blog for commentary.
We are developing some pages about the science of climate change, what it means for you and some actions you can take, but in the meantime if you are looking for information about climate change, check out our list of organisations.
If you prefer a book on the topic, here are a few on a range of aspects.
We will continue adding new content so please follow us on Twitter and Facebook, use the contact form below to subscribe, and visit again soon.
Who are we?
Kirsten Duncan is a science communication designer with a keen interest in how human society relates to the natural world. With both a Bachelor of Science (UNSW) and an Advanced Diploma of Graphic Design (CIT) plus years of experience designing science publications and infographics for government and private sector clients, she is well placed to present complex technical information in a clear, concise, visual format. Although she is solely responsible for the creation of this site and its content, Kirsten has a wide network of colleagues in science, politics, communication, policy and design who act as sounding boards and informal advisors.
Kirsten is not a member of any political party. She contributes funds to the Climate Council of Australia and community action group GetUp! to help further independent scientific research and reporting and grass-roots action on climate change. All views expressed on this website are her own except where referenced from other sources.
---
If you have feedback, questions, suggestions, let us know.